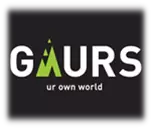 Noida Extension (Gr Noida West)
237 acres Township
Gaur City 12th Avenue Noida Extension.
With the GAURSONS you can trust their project to have a high-class infrastructure and can also get them at affordable rates. The GAURSONS are a reputed real estate development company and have a substantial presence in the Delhi NCR region. They have an excellent reputation of completing their real-estate projects on time along with the promised features and amenities.
The GAURSONS is a name whom people can rely upon when it is about real estate projects in Delhi and the NCR region. They operate in various places like Noida, Ghaziabad and at the Yamuna Expressway region. With a list of successful residential projects that have high-class apartments and affordable accommodations, the company knows how to please families.
Providing high-quality apartments at obtainable prices has become their success formula. They are also involved in the retail business and have launched their "Gaur Central Mall" at Ghaziabad. It is a remarkable mall which has wonderfully mixed international standards with modern day conveniences.
With some hugely successful projects like The Green Avenue, Gaur Heights, Gaur Homes and the Gaur Cascades, they provide their best in every aspect of real-aspect development for giving their buyers the best deals. They have developed the Gaur City and the Gaur City 2, township projects located in Noida. These projects are among the most sought after ones in the NCR region.
The GAURSONS have made a mark in the real-estate field with their successful projects and by mixing their working culture according to the customer needs. The Gaur City 12th Avenue Noida Extension is no different and is a great business opportunity in the form of offices, restaurants and shops at the City Plaza. It is placed at GH-03, Sector-16C, Greater Noida which makes it easily connected with the other parts of NCR through NH-24.
The Gaur City 12th Avenue is a residential project which is located at the Gaur City 2 residential complex. This residential project has 2/3 BHK apartments as well as excellent amenities. So, the Gaur City 12th Avenue is a great opportunity for fulfillment of dreams of owning the dream home.
The key aspects of the project:

The attractions of the project:

• Availability of WI-FI in the complex
• Facility of harvesting rainwater
• Availability of gyms
• Nursing homes are available to tackle any major accidents
• Play School with Crèches
• Availability of Petrol Pump
• Sufficient playing area for children
• Availability of shopping complex
• Banquet hall available with feature of guest rooms
• Availability of religious buildings
• A spacious community hall for having a get-together
• Availability of swimming pools
• Clubhouse, Cricket and Football Stadium

Click for Details
Enquire Now For Gaur City !