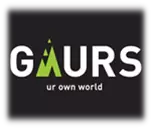 Noida Extension (Gr Noida West)
237 acres Township
Gaur City 4th Avenue Noida Extension.
The GAURSONS India Limited is a famous company in the world of real estate business. They have a high reputation of completing projects on the said time as well as according to the promised specifications. They have a significant presence in the Delhi NCR region with numerous projects successfully delivered to the customers.
With some luxurious projects like the Gaur Cascades, Gaur Saundaryam , Gaur Homes Elegante and the Gaur Grandeur, they have worked hard on every aspect of these buildings and has provided customers with the best deals. The company's latest projects are the luxurious Gaur City and Gaur City 2. With a successful list of residential projects having high-class apartments as well as highly affordable accommodations, they surely know how to make thousands of families happy. This has become their winning mantra.
Their latest projects the Gaur City and Guar City 2 are one of the most in-demand township projects of the Delhi NCR region. They offer a combination of extraordinary infrastructure, brilliant location, and remarkable pricing, thus offering world class facilities to the residents.
The Gaur City is certified by the Indian Green Building Council as a green building. The township is divided into various parts. The Gaur City 4th Avenue is one of the many parts of the project located at GH-01, Sector-4, Greater Noida. The Gaur City and Gaur City – 2 townships offers 2, 3 and 4 BHK apartments with sizes ranging from 855 sq. ft. to 2200 sq. ft.
The Gaur City 4th Avenue is situated at the Gaur City 1 Noida Extension. This impressive complex provides people the opportunity to be away from the hectic city life. This Gaur City 4th Avenue Noida Extension serves as the perfect destination for people who aspire to lead a better lifestyle within a fixed budget. They offer a serene setting for leading a pollution-free lifestyle and can connect to places like Noida, Greater Noida, and Delhi easily.
Gaur City 4th Avenue - Highlights:

Gaur City 4th Avenue - Amenities/ Features:

- Fixed price.
- Availability of every facility and amenity.
- Certified earthquake resistant structure
- Availability of housing loan facility from leading banks and financial institutions.
- Availability of 24 hours water supply in the bathrooms
- All the day long security along with intercom.
- Availability of covered reserved car parking.
- Landscapes, children play area, parks within the complex.
- Maximum open space and minimum covered area.
- Rain water harvesting.
- CPVC pipes are used for plumbing for avoiding corrosion.
- Separate RO plant regarding drinking water in every apartment.
Click for Details
Enquire Now For Gaur City !